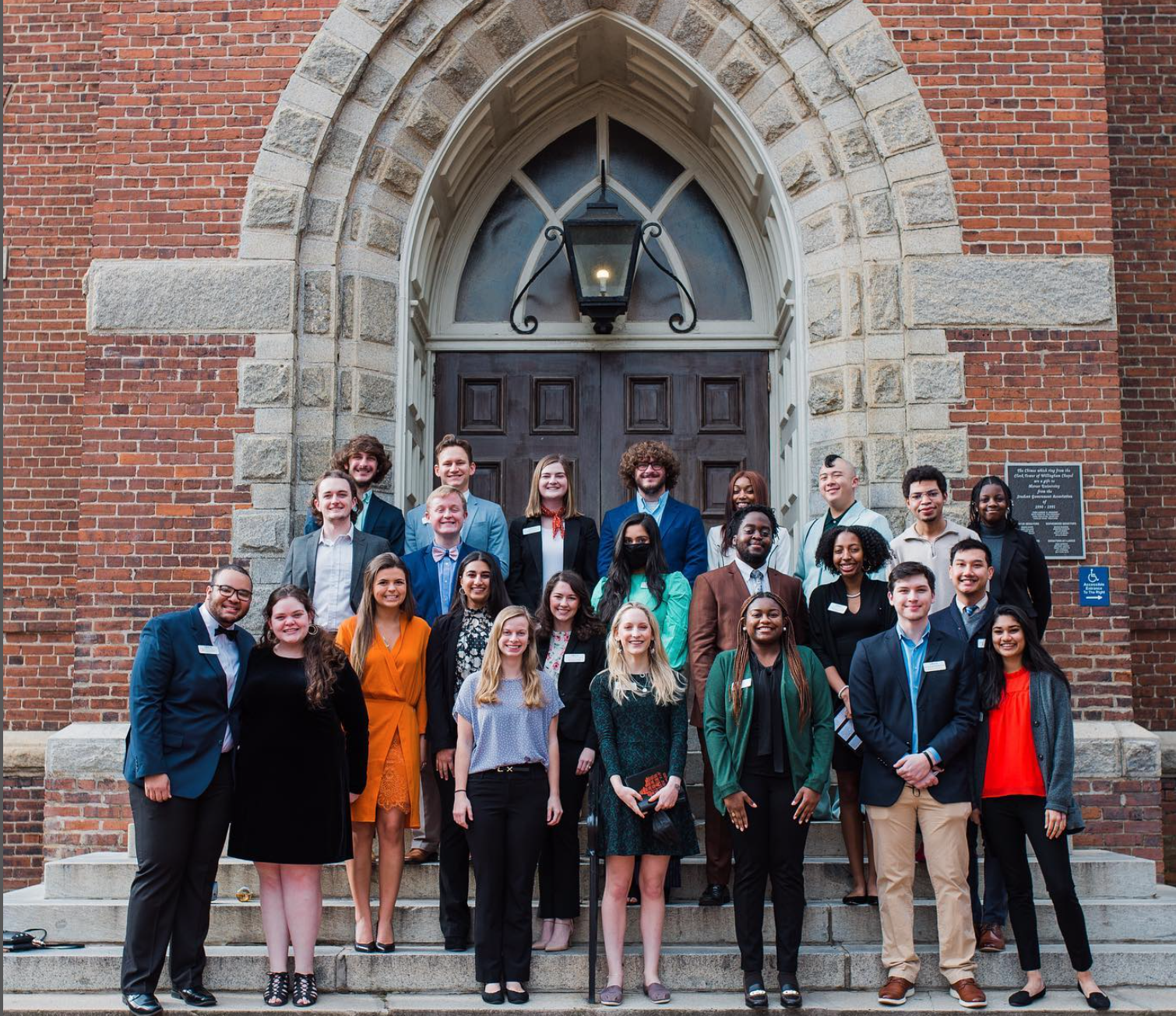 The History & Purpose of SGA
The Student Government Association at Mercer University can be traced back to the 1920's. According to the SGA Constitution, "it is proper for students to establish a system of government for the regulation of their community." It is from this belief that SGA at Mercer has evolved into its present form.
The Constitutional purposes of the Student Government Association are "to express the concerns and interests of the student body; to facilitate communication between administration, faculty, and students; to facilitate communication between various student organizations of the Mercer campus; and to encourage student involvement in all facets of campus life."
Executive Branch
The Executive Branch is comprised of the Student Body President, Vice President, Treasurer, Recording Secretary, Chief of Staff, Media Secretary. The Executive Branch of this government shall have authority to execute all necessary legislation and action as defined within the limits of the Constitution, the Bylaws of the Undergraduate Student Government, the Governing Documents, and the Student Handbook.
Legislative Branch
The Senate Body serves as the "voice" of Mercer students represented by 25 senators. Five senators are elected from each class. The remaining five senate seats, Senators at Large, are elected by the entire student body. Senators are responsible for allocating funds to student organizations and initiating resolutions that seek to create positive change on campus.
Judicial Branch
The Judicial Branch is comprised of the Chief Parliamentarian and two Associate Parliamentarians. Parliamentarians serve on SGA for the duration of their time at Mercer University once they are appointed by the President and confirmed by the Senate body. The parliamentarians serve on the Rules Committee and are responsible for for educating the general Senate body of parliamentary procedure at the beginning of each new member's term.
Student Correspondents
Student Correspondents shall be interviewed and selected by the committee chair of the respective committee to which the student applied. Student Correspondents on each committee shall have the following expressed purposes: "to aid and assist with any events, initiatives, or programs implemented by their assigned committee; to attend and give input during committee meetings; to remain in contact with their committee chairperson; to fulfill all duties assigned to them by their committee chairperson; and to encourage student involvement in all facets of university life."